Every homebuilder is, in a sense, an artist. And just like those who paint canvas or compose symphonies – no two are alike. Each homebuilder has a philosophy when it comes to building homes. At Legacy Custom Homes, we believe in quality and going above-and-beyond industry standards to build a home that's structurally and mechanically sound.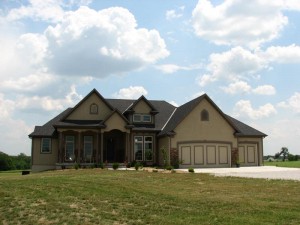 The Legacy Difference
The quality of Legacy Custom Homes is unmatched. You'll find our home prices and values are similar to other area builders', however beneath the surface is where our distinction lies. We focus on how a home is constructed … not decorated. Our experience in the construction industry allows us to fully understand the best way to build a house and then execute on best practices. We never use cheaper materials to cut corners. We never shorten the process to save a buck or two. We believe that a home can be full of integrity, and that is the type of houses we build. Our process allows us to build beautiful homes that still look gorgeous in 20 years.
Unmatched Quality of Custom Home Building
To give a few examples on our commitment to quality and structural integrity, here are a few items we ensure for each home.
Watchdog waterproofing with 10 yr. warranty
Custom framing on each home. Our homes are built on-site, not in a factory
All joists, studs and rafters are Douglas Fir
All plate material is #2 Spruce Pine Fir
All subflooring is I Level Edge Gold
All subflooring is glued and screwed down, thereby creating less squeaks
All rafters are built on 16″ centers
All opening windows in our homes are casements
All water lines are done with a split manifold system
All shower valves are pressure balancing, which means no temperature change
All plumbing fixtures have stops
Two Lennox furnaces and air conditioners, creating a true zoned system
All cable outlets set up for multimedia
Exterior paint on siding and trim is hand rolled not sprayed
Sod is installed without woven plastic netting
Insulated garages
Average of 45 can lights per home as opposed to competitor's 20
We ensure that Legacy Custom Homes are built to each owner's expectations and that our homes match their beauty now, and for years to come.
Meet our builder and learn more about Legacy Custom Homes. Call (816) 365-9633